---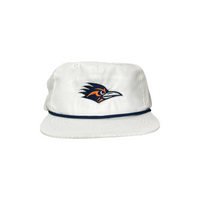 The classic roadrunner logo is a must have for all UTSA fans. 
Haven't received item yet.
I got the email to review my product, however after two weeks I haven't received the item yet. When I look at the shipping it is still at the pre shipping step and hasn't even made its way to my address yet. Will likely return the product once I receive it.