---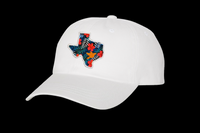 Capitol Cowboy is for people that are just as comfortable downtown as they are out in the wild. The Capitol Cowboy gear will look just as good on hunting expeditions as it will while paddle boarding Town Lake. I was born and raised in Austin, Texas with a passion for the outdoors. Growing up I spent time hunting and exploring the great outdoors with friends and family. My goal for this brand is to give back to Austin community by donating part of each sale to the Neighborhood Longhorn Program. 
The Neighborhood Longhorn Program is an outreach program for economically disadvantaged elementary and middle schoolers within Central Texas. Part of your purchase will go to school supplies, scholarships, tutoring, and after school programs. I want to support this program because I had teachers while growing that changed my life forever. Without the help of those special individuals I would not be where/who I am today. I want to help give kids that same experience.
Best hats I ever bought!
Great quality and love Brock's design!!!